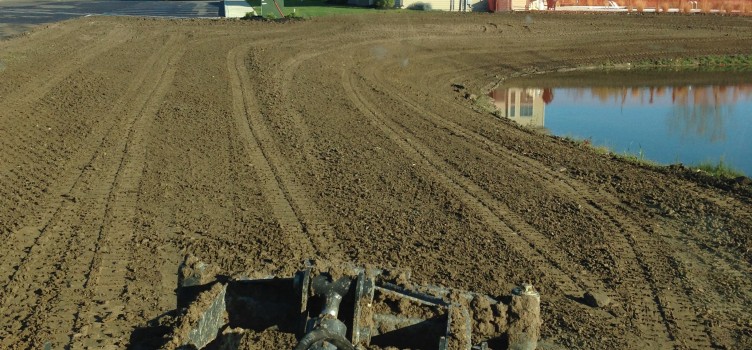 Grading, Hydroseeding and Sod
Property owners with available outdoor spaces, be they residential or commercial, are highly encouraged to develop them into landscapes that they could enjoy. However, before they can have stunning landscaped areas, certain land preparation must be undertaken. Part of this process is grading and hauling. These are needed to prepare an actual outdoor area to be developed and to clear it of any unwanted debris. This way, it would be easier to apply the landscape design you have chosen. Without these services, the opportunity to recreate your outdoors and make it stunningly entertaining will be limited. Our equipment and team of operators can turn nearly any terrain into a smooth, shovel ready area.
Hydroseeding and Sod Installation
We have the heavy equipment to finish the job, including our heavy duty hydroseeding equipment. If hydroseeding isn't the best option for your project, we also have a team with years of experience laying down a fresh sod lawn in the desired areas.
Residential and Commercial Grading and Seeding
We provide reliable grading and hauling services to both residential and commercial property owners in and around Amherst, Williamsville, Clarence, Orchard Park, Lewiston, NT, Tonawanda, Wheatfield and Lancaster.
Get a Grading, Hydroseeding or Sod Quote
If you are ready to get started, please contact us, or request an estimate right away!